https://www.youtube.com/watch?v=4ufvE--JGNY

RAISING BERTIE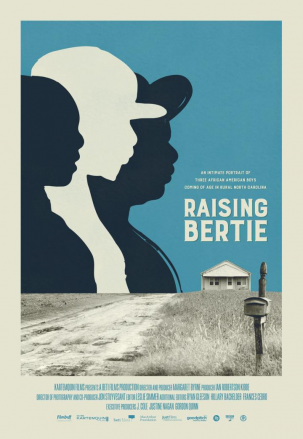 Raising Bertie 
is a longitudinal documentary feature following three young African American boys over the course of six years as they grow into adulthood in Bertie County, a rural African American-led community in Eastern North Carolina. Through the intimate portrayal of these boys, this powerful vérité film offers a rare in-depth look at the issues facing America's rural youth and the complex relationships between generational poverty, educational equity, and race. The evocative result is an experience that encourages us to recognize the value and complexity in lives all too often ignored.
Genre: African-American Experience, Documentary
Runtime: 102 min 
Language: English  

Director: Margaret Byrne
On Twitter: @Bookwormlit


Culture, Art History, Film/Cinema, Photography, World Literature, Criminal Justice, Sociology, Child Welfare, Lifestyle & Community. 
--
Listserv moderated by Toyin Falola, University of Texas at Austin
To post to this group, send an email to USAAfricaDialogue@googlegroups.com
To subscribe to this group, send an email to USAAfricaDialogue+subscribe@googlegroups.com
Current archives at
http://groups.google.com/group/USAAfricaDialogue
Early archives at
http://www.utexas.edu/conferences/africa/ads/index.html
---
You received this message because you are subscribed to the Google Groups "USA Africa Dialogue Series" group.
To unsubscribe from this group and stop receiving emails from it, send an email to
usaafricadialogue+unsubscribe@googlegroups.com
.
For more options, visit
https://groups.google.com/d/optout
.