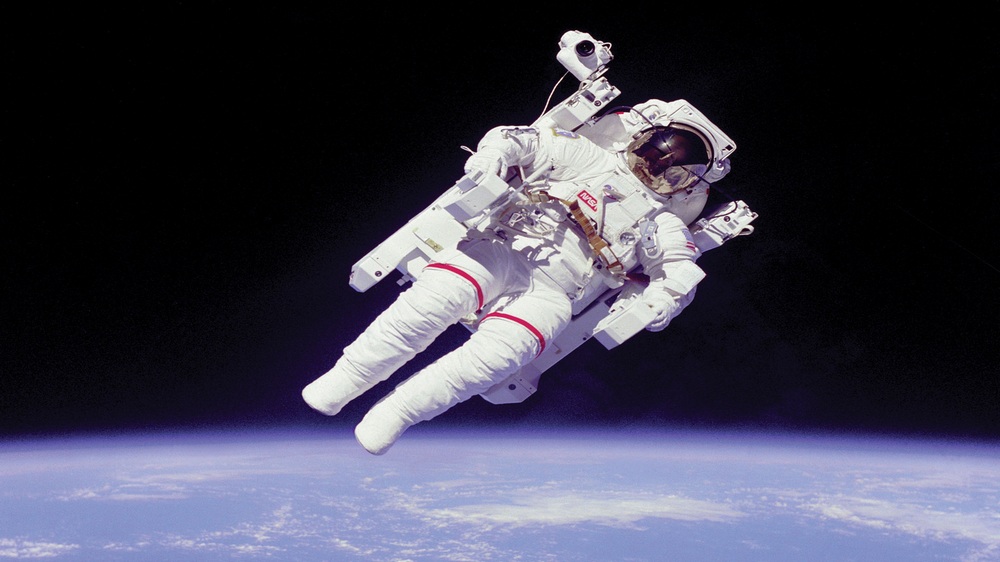 Africa in Space: Fela Bright and the rest of us
The world space week is officially defined as an International Celebration of Science and Technology and its contribution to the betterment of the human condition.
The Space Age started on October 4, 1957, about 60 years ago. Then Soviet Premier Nikita Kruchev was to say that, "the Age of Aeroplanes has given way to the Age of Rockets!"
In Nigeria, we have Fela Bright's efforts geared towards making the world Space Week a significant aspect of the landscape. With respect to Space Exploration, we can add that he is quite an interesting person by birth. World Space Week is marked from October 4 to October 10.
On November 1, 1961, the manned Space Craft Centre of the US National Areronautics and Space Administration was founded. Eight days later on November 9, Fela Bright was born. On Fela Bright's 6th Birthday Anniversary, November 9, 1967, the Saturn V Rocket was tested. This was the rocket which eventually took the Americans to the moon on July 21 1969.
Fela Bright, now with a first degree in Physics and an Msc in social work, was elected the Pioneer President of the Physics Students Association, University of Ibadan, then in 1984. His tenure as President has been described as unprecedented in the History of the Physics Department, University of Ibadan. He is currently The President of Steps to Life Nigeria, an NGO which is into Education, Health, ICT, Gender Issues and Social Work (emphasis on Prison Rehab, Youth Offending and Substance Abuse). He combines his roles in Steps to Life with the Position of Executive Secretary, Nigeria Association of Social Workers. Fela Bright is as well International Federation of Social Workers (Africa Region) Executive and pioneer Project Officer. All these positions are voluntary!
His exposure to Poverty as a Social worker makes him want to turn to Science and Technology as a means of eradicating Poverty in Africa.
The Yorubas have a saying: "Ai gbo'fa, la nwoke. Ifa kan osi ni para." Translated, it means, "It is not being at home with the challenges on ground, that one begins to scan the skies for solutions. There are no such answers in the Skies!"
Perhaps this is what informed a former Nigerian President, Chief Olusegun Obasanjo, when quite rhetorically he asked, "What are we going to do on the moon?" He gave the answer, "The Americans can go there. If they bring back rocks we can buy from them." He said earlier that the Japanese know that it is cheaper buying Rice from Thailand but, they (the Japanese), have decided on spending four times that amount growing Rice in Japan, if only to defend the interest of the Japanese farmers. Nigeria could as well land on the moon to bring back the rocks on her own, even though it is cheaper buying the rocks from the Americans – if only to defend the interest of the Nigerian Scientists.
Added to this, the Satellite Technology has shown that there are indeed answers in the skies! Interestingly, President Obasanjo had, as his Special assistant on Space Science and Technology, Dr. Adigun Abiodun, the World Renowned Space Technocrat who served as the head of the United Nations highest body of outer space and who founded the Africa Space Foundation.
What if the Americans refuse to sell the rocks to us and, what if these rocks are neither in the hands of the Russians or in the Black market? Then we are stuck!
We should therefore move beyond Obasanjo's "cash and carry" Model of Development, to one of Do-It-Yourself.
--
Listserv moderated by Toyin Falola, University of Texas at Austin
To post to this group, send an email to USAAfricaDialogue@googlegroups.com
To subscribe to this group, send an email to USAAfricaDialogue+subscribe@googlegroups.com
Current archives at
http://groups.google.com/group/USAAfricaDialogue
Early archives at
http://www.utexas.edu/conferences/africa/ads/index.html
---
You received this message because you are subscribed to the Google Groups "USA Africa Dialogue Series" group.
To unsubscribe from this group and stop receiving emails from it, send an email to
usaafricadialogue+unsubscribe@googlegroups.com
.
For more options, visit
https://groups.google.com/d/optout
.